Darvish Yu Water Fund
Darvish Yu, a member of the Chicago Cubs of Major League Baseball established the "Darvish Yu Water Fund" in collaboration with the Japan Water Forum in March 2007 to supply safe water to people who face lack and contamination of water in developing countries.
He contributes to the Fund by donating JPY 100,000 at every one of his winning games during the regular season.
Total contribution from Darvish Yu has reached JPY 13,300,000 (133 winning in Japan and USA) and donation from individuals who approve the fund has reached over JPY 4,220,000 (As of 31th of March, 2019).
Project site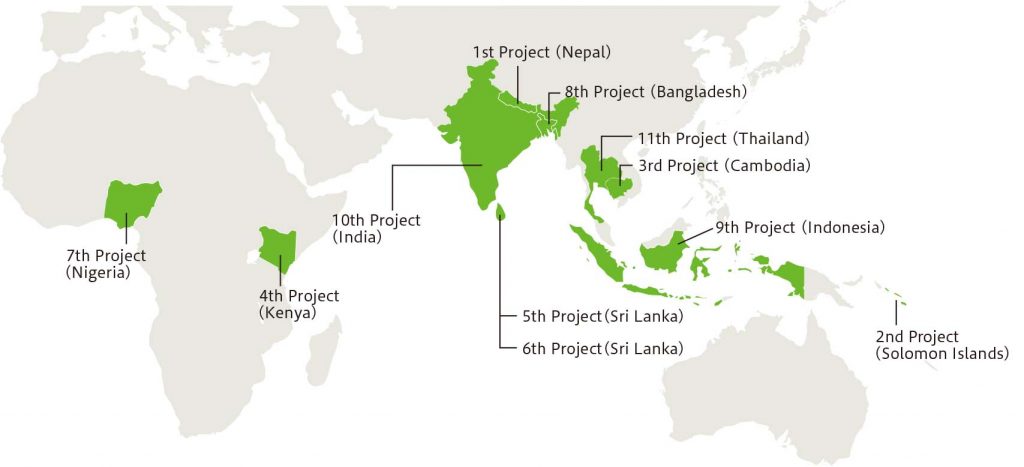 Ongoing project
2019.04.10

Grass-roots Projects
About Donation
You can donate any amount to the fund if you want to join in. However, we are sorry that you will burden bank transfer fee at your expense.
Please kindly let us know your name, address, telephone number and e-mail address.
You can get information of progress on project and the fund.
Bank transfer

Bank Name

MUFG Bank, Ltd.

Branch

Kojimachi-chuo

Account No

1516722

SWIFT Code

BOTKJPJT

Bank Address

4-1 Kojimachi, Chiyoda-ku, Tokyo, Japan

Account Name

Darvish Yu Water Fund
*We will appropriate the donations as fund for "Charity for Water" including overhead of remittance expense
*The personal information will not be used for anything other the above mentioned purpose and will be managed appropriately. We will not provide and disclosure the personal information to disinterested party except consent of the person in advance.
Contact info
Japan Water Forum
Tel: +81-(0)3-5645-8040
office [at] waterforum.jp ※Please change [at] to @