On May 18, The Youth Water Forum 2022 was launched.
We would like to work with young people on solving water-related problems such as damage caused by heavy rain or snow, or droughts caused by climate change.
Therefore, the Youth Water Forum invites those of the next generation to create videos on the subject of water. There is no restriction on the contents of the videos. They can show water-related events occurring around you, water-related research, water-related volunteer activities and traditional events in your neighborhood, or water-related international exchange activities.
All submitted videos will be posted on the Youth Water Forum website and shared with the world. Please call on young generation(15-18 years old) in your family or neighborhood to participate.
Application period: Wed, June 1, 2022 – Friday, December 23, 2022 (JST)
Acceptable entries: Videos created by 15-18-year-olds (at the time of submission) living in Japan or the Asia-Pacific region.
Requirements for videos: They must be in English, with a maximum length of 3 minutes.
Click here for details on video entries.
Click here for the Terms of Reference.
Click here to apply.
We look forward to your submissions!
In 2021, we received the 30 videos listed here from high-schools, mainly in Kyushu: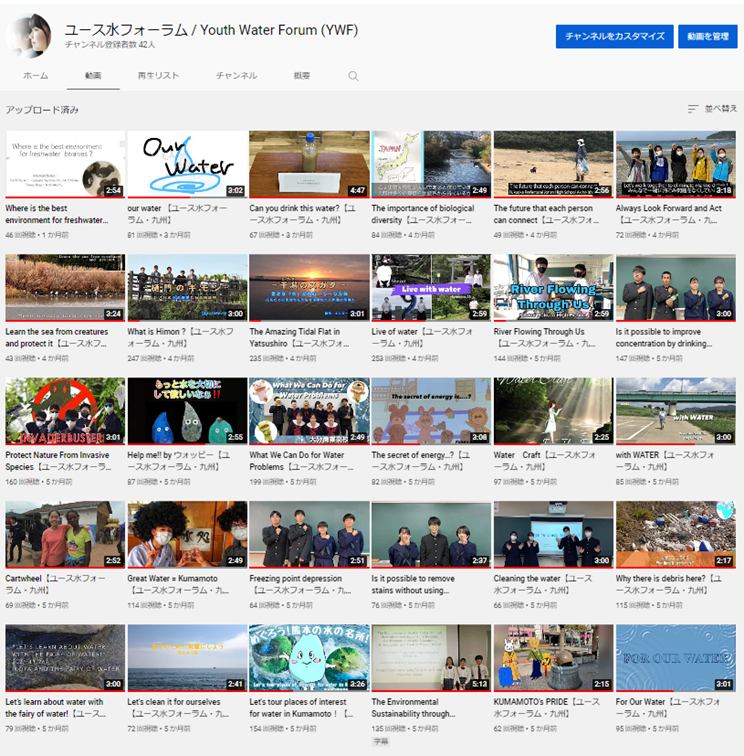 Click here to watch the above videos.
(Reported by Hirohisa Suzuki, Assistant Manager)