The 5th JEC meeting took place on 26 October, 2021 via web conference with the participation of 17 JEC members from Japan and overseas including Chair, Mr. Yoshiro Mori(President, Asia-Pacific Water Forum/ Former Prime Minister of Japan) and Vice-chair Mr. Kazufumi Onishi (Mayor of Kumamoto City).
The secretariat presented the format of the meeting and the structure of the summit based on the coronavirus infection situation in each country. At the same time, they explained that the 4th APWS is positioned in the UN resolution as one of the milestones towards the mid-term review of the International Decade for Action on water for Sustainable Development . We received many constructive comments from each committee member on the format of the summit, as well as on the themes of the breakout sessions and how to proceed with the integration sessions
In addition, as a progress report of the Youth Water Forum, a part of the video made by high school students in Kumamoto City was introduced.
The APWF and the City of Kumamoto will advance the preparations for the 4th APWS, based on the valuable feedback from the committee members.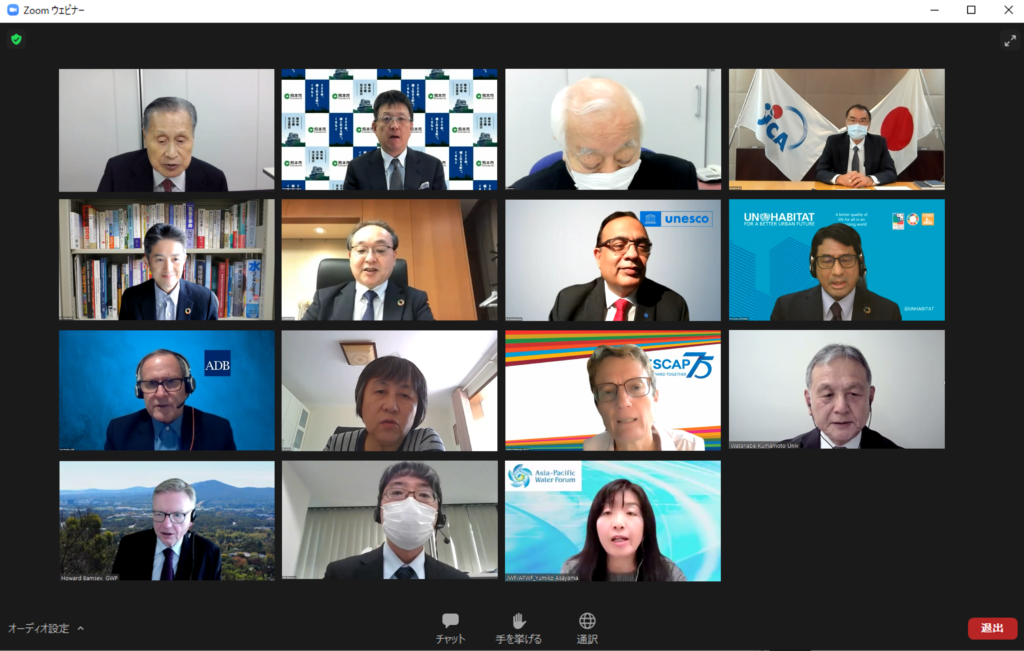 (Reported by Reiko Yoshii Manager)