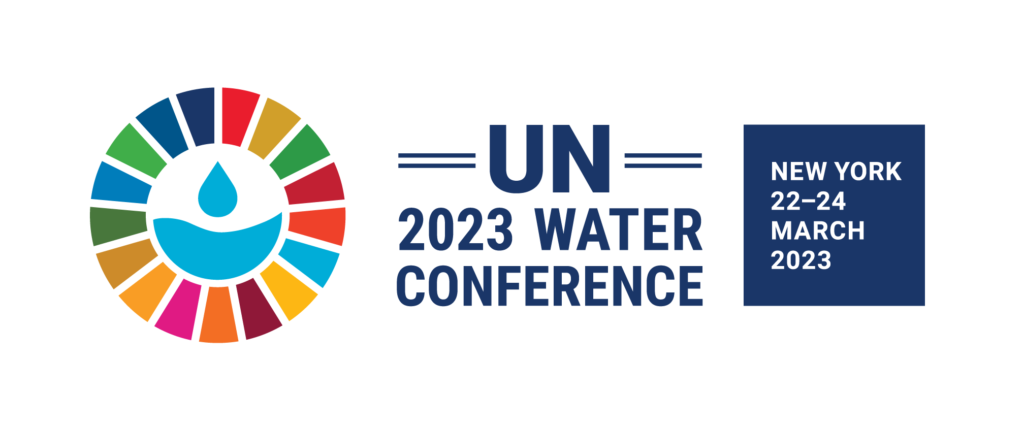 JWF organized a session titled "Youth Session – Local Action, Global Impact: Building Intergenerational Partnerships for Sustainable Water Management" on March 24th in the side event room at the United Nations headquarters.
This session aimed to propose meaningful youth engagement to resolve water-related issues through sharing youth-led projects from around the world. The session involved a wide range of organizations including a multilateral development bank, a government ministry, a government organization, an international NGO, an international water platform, and a youth platform. Based on ongoing activities, the session explored further initiatives led by youth groups and discussed how to strengthen intergenerational partnerships to support these initiatives.
Speakers from five or more countries as well as youth from Japan and abroad, presented examples and research related to water in English. Based on their current activities, they discussed ways to explore further initiatives and strengthen intergenerational partnerships to support them.
During the session, four high school students presented their own water-related activities in English, showcasing their video submission to the Youth Water Forum.
Lead organization: Water Security Council of Japan
Co-organizers (Alphabetical Order):
・Asian Development Bank
・Children and Youth International
・Global Water Partnership
・Japan International Cooperation Agency (JICA)
・Japan Water Forum
・Kumamoto City
・Water Cooperation Association Com aqua
Key recommendations for action

Meaningful insights are crucial tools for informed, equitable, and sustainable water governance.
Intergenerational partnerships can help to strengthen collective ambition and drive sustained global impact.
It is important to amplify local actions to achieve the desired impact.
The call for action is addressed to all stakeholders, including fellow youth and senior leaders.
We will develop a collaborative action plan and exchange information on an ongoing basis as we work towards the 10th World Water Forum.
Title
Youth session -Local Action, Global Impact:
Creating Intergenerational Partnerships for Sustainable Water Management-
Date and time
24 March 2023 (Fri), 11:00 a.m. – 12:15 p.m. (75 mins)
Location
Side Event Room C at UN Headquarters
Program
Event

Speaker

Opening

Angenette Bantiles, Interim co-Global Focal Point of United International Federation of Youth for Water and Climate
(UN1FY)

Maria Tsuzuki, Student at Linden Hall School Japan

Guest Remarks

H.E. Ms. Yoko Kamikawa, MP, House of Representatives, and Former Minister of Justice, Japan / Chair, Special Envoy of
the Prime Minister of Japan, Japan Parliamentary League for Water Policy Reform.

Organizer's remarks

Dr. Mikio ISHIWATARI, Visiting Professor, The University of Tokyo, Senior Advisor, Japan International Cooperation
Agency, Special Advisor to Secretary General, Japan Water Forum

Keynote speech

Woochong Um, Managing Director General of the Asian Development Bank

Panel -Case studies

Onishi Kazufumi, mayor of Kumamoto city
Raunak Shrestha, Programme Officer, Global Water Partnership South Asia
Eri Noda, Technical Advisor, Water Resources Group, Global Environment Department, Japan International Cooperation
Agency (JICA)
Yo Sakai, Student at Fukuoka Jonan High School
Karin Miyazaki, Student at Kumamoto Commercial High School
Maria Tsuzuki, Student at Linden Hall School Japan
Takeru Koshi, Student at Kumamoto Commercial High School
Dr. Satoquo SEINO, Head of planning of Youth Water Forum, Associate Professor, Ecological Engineering Laboratory,
Graduate School of Engineering, Kyushu University
Dr. JONAS P VILLAS, Consultant for the United International Federation of Youth for Water and Climate

Q&A, Discussion

MC/ Moderator

Closing

MC/ Moderator

Photo session

MC/ Moderator
(Reported by Koutoku Takeishi, Assistant Manager)