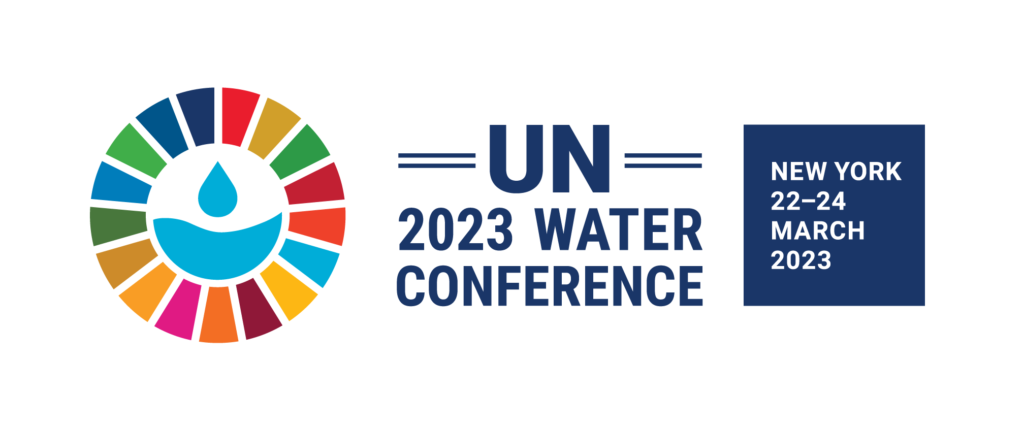 JWF organized a side event titled "Japan Reception – Water Sustainability for the Future" at a facility near the United Nations headquarters on 24th March, 2023.
The purpose of the event was to raise awareness and interest in various initiatives, including youth initiatives, towards resilient, sustainable, and inclusive "high-quality societies" as advocated at the 4th Asia-Pacific Water Summit, and to utilize Japan's water culture to realize and develop these initiatives.
The reception aimed to showcase the efforts of youth from various countries, including Japanese high school students, to deepen their understanding of the importance of cross-generational efforts, and to provide a networking opportunity for stakeholders regardless of age or affiliation.
In addition, a display of JWF's activities through poster exhibits and videos was held in a corner of the venue's foyer during the reception.
| | |
| --- | --- |
| Title | Japan Reception Party -Water Sustainability for the Future- |
| Date | March 24, 2023 (Friday) from 5:00 PM to 7:00 PM |
| Organizer | Japan Water Forum |
| Cooperation | Asahi Shuzo Co., Ltd. |
| Location | Murase Room, Japan Society |
At the reception, Dr. Taikan OKI, a member of JWF's Advisory Council Members and a professor at the Graduate School of Engineering, The University of Tokyo, gave the opening remarks. He introduced JWF's activities and its efforts at the UN 2023 Water Conference. He expressed his gratitude to Asahi Shuzo Co., Ltd. for its support for JWF's participation in the UN 2023 Water Conference and for the reception. He also mentioned that solving water issues is essential for achieving people's safety and sustainable development in environmental, economic, and social aspects. He emphasized that water is the key to overcoming crises caused by potential infectious diseases and climate change and achieving a better post-SDGs world.
After Dr. Taikan OKI's opening remarks, youth members who co-hosted sessions with JWF at the UN 2023 Water Conference each made a statement. The reception started with a welcome speech by Mr. Kazufumi Onishi, Mayor of Kumamoto City. Then, Mr. Hiroshi Sakurai, Chairman of Asahi Shuzo Co., Ltd., gave a speech about the blessings and disasters of water and the charm of Japanese sake.
The youth who attended the reception emphasized the importance of environmental conservation, youth development programs, and intergenerational partnerships in solving water-related issues and promoting development. They expressed their gratitude for the experience of participating in the UN 2023 Water Conference and described it as a valuable opportunity to learn about various activities.
During the reception, JWF's activity introduction posters were displayed, and submitted videos to the Youth Water Forum by Japanese high school students about water-related issues were shown on monitors. The participants enjoyed the reception while also paying attention to the posters and videos.
Photos of the day: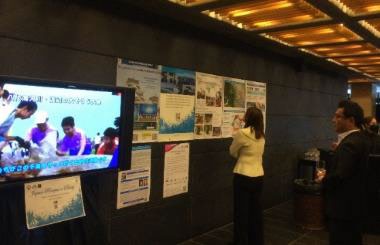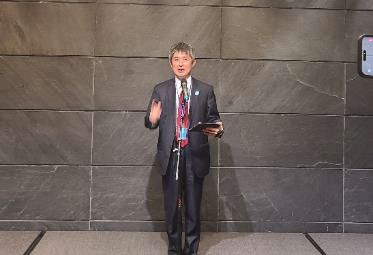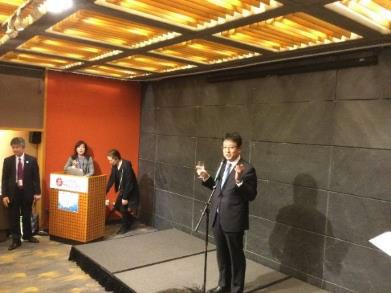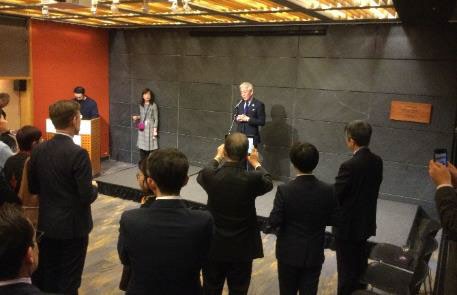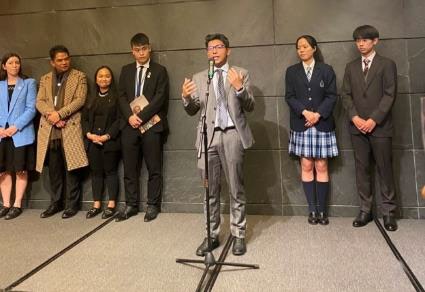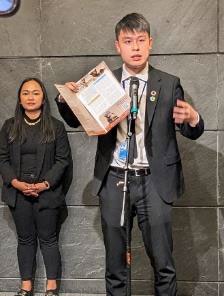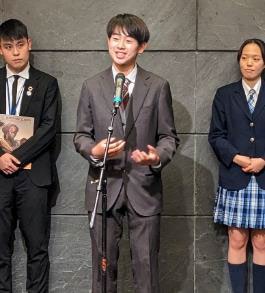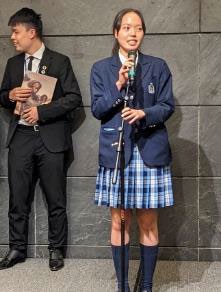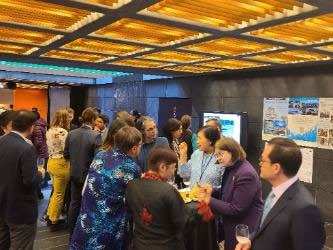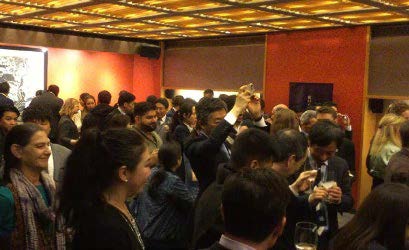 Program
Moderator: Ms. Yumiko Asayama, APWF Secretariat c/o Chief Manager of Japan Water Forum
Organizer's greeting: Dr. Taikan OKI, JWF Council Member / the University of Tokyo Professor, Graduate School of Engineering
Opening remarks: Mr. Kazufumi Onishi, Mayor of Kumamoto City
Welcome speech: Mr. Hiroshi Sakurai, Chairman of Asahi Shuzo Co., Ltd.
Statement by youth:
・Mr. Yo Sakai, Student at Fukuoka Jonan High School
・Ms. Maria Tsuzuki, Student at Linden Hall School Japan
・Dr. JONAS P VILLAS, Consultant for the United International Federation of Youth for Water and Climate (UN1FY)
・Ms. Angenette Bantiles, Interim co-Global Focal Point of United International Federation of Youth for Water and Climate (UN1FY)
・Mr. Xuan Zihan, Regional Youth Focal Point of Eastern & South-Eastern Asia, United International Federation of Youth (UN1FY)
・Ms. Eri Noda, Technical Advisor, Water Resources Group, Global Environment Department, Japan International Cooperation Agency (JICA)
・Mr. Raunak Shrestha, Programme Officer, Global Water Partnership South Asia
・Ms. Elysa Vaillancourt, In charge of Youth Projects, International Secretariat for Water
(Reported by Koutoku Takeishi, Assistant Manager)