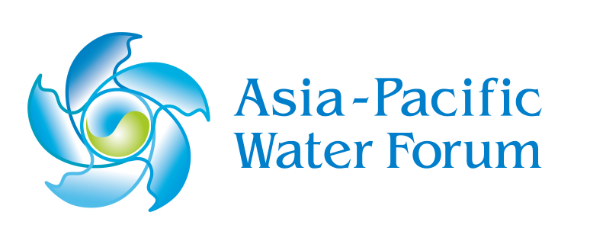 APWF (Asia-Pacific Water Forum) will host the Side Event: Pathway Forward: Water-resilient, Sustainable, and Inclusive in Asia and the Pacific, an official side event of the UN 2023 Water Conference.
Date and time: 22 March 2023, 13:15 – 14:30
Location: Room Trusteeship UN HQ Inside
ID 3: Water for Climate, Resilience, and Environment: Source-to-Sea, Biodiversity, climate, Resilience, and DRR
Click here to view the flyer for this session.
About event
The Asia-Pacific region is recovering from the COVID pandemic and returning to its dynamic economic transformation. And yet, the region still needs to catch up to achieve the 2030 UN SDGs, including the SDG6 targets. The challenges are clear:
The region continues to be the major carbon emitter, with the total GHG emissions continuing to rise, especially in major economies;
The region is among the most disaster-prone in the world, experiencing increased frequency, intensity, and duration of heavy downpours that not only hit the majority of areas but also lead to severe losses of lives and damages to infrastructure; and the pandemic has prevented and dramatically disrupted the mobilization of resources to protect and conserve ecosystems and biodiversity.
18 Heads of State and Government (HSG) of Asia and the Pacific participated in the 4th Asia-Pacific Water Summit (APWS) and adopted the Kumamoto Declaration in April 2022 to grapple with the challenges; The HSG is determined to strengthen quality infrastructure development, integrate hard and soft components into solutions like data & information and governance, and close the finance gap.
To accelerate the implementation, representatives from Asia and the Pacific in this side event present how to put water at the core of a quality-oriented society through decisions in policy, investment, and partnership to strengthen climate resilience and socio-economic security.
Partner organizations:
Ministry of Land, Infrastructure, Transport, and Tourism (MLIT), Japan
The Secretariat of the Headquarters for Water Cycle Policy of the Cabinet Secretariat
Tajikistan Government
Economic and Social Commission for Asia and the Pacific (UNESCAP)
UNESCO Regional Office in Beijing
UN-HABITAT
Asian Development Bank
Asia-Pacific Water Forum (APWF) c/o Japan Water Forum
Executive Committee of the International Fund for saving the Aral Sea (EC-IFAS)
Global Water Partnership (GWP) Southeast Asia
GWP South Asia
International Water Management Institute (IWMI)