JWF Fund 2019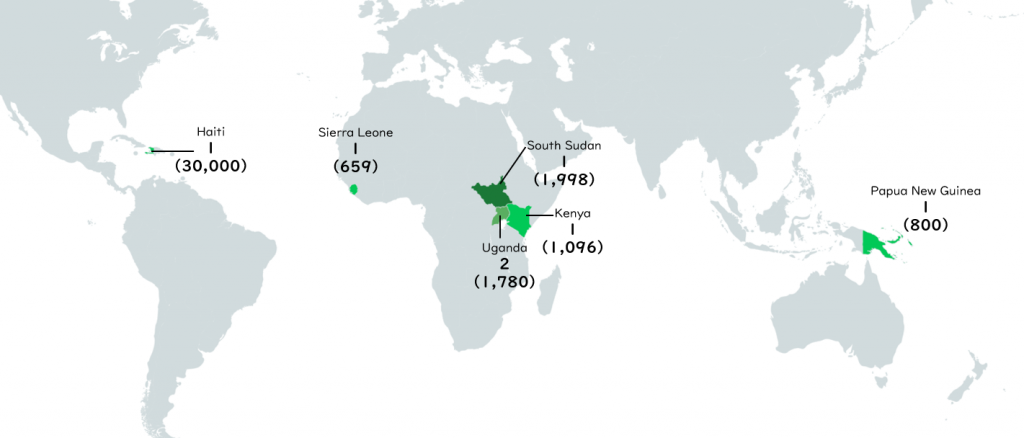 *Note: The number of supported project are shown boldface and the number of beneficiaries are shown in parentheses.
The number of supported project and beneficiaries of JWF Fund 2019 
The JWF Fund was founded in 2005 and is operated solely by the Japan Water Forum (JWF), which aims to support selected grass-roots organizations in developing countries that have been addressing local water-related issues. Every year, the JWF publicly seeks out projects to support. Those adopted after due assessment are eligible for funding of up to 1,000 USD per project. The JWF Fund is based on JWF membership fees and donations from general contributors.
Under the JWF Fund 2019, seven projects in six countries were selected out of 302 projects submitted by 36 countries.
Applications for the JWF Fund 2019:
・Application Period: 3 June to 15 July 2019
・Number of Applications: 302 projects from 36 countries
・Selected projects: 7 projects from 6 countries; Papua New Guinea (1), Uganda (2), Kenya (1), South Sudan (1), Haiti (1), and Sierra Leone (1)
This page describes the project Reconstruction of Kyageefa Water Spring (Uganda).
Reconstruction of Kyageefa Water Spring (Uganda)
Outlines of the project:
・Organization:Rural Aid Foundation (RAFO) (#229)
・Project title:Reconstruction of Kyageefa Water Spring in Kikaada village
・Country/Area: Uganda / Kikaada village, Kibaale district
・Project period: September 2019 to March 2020
・Number of beneficiaries: 1,500 children (5-17years)
・Cost: $1,157($1,000: JWF funds, $57: beneficiaries, and $100: RAFO)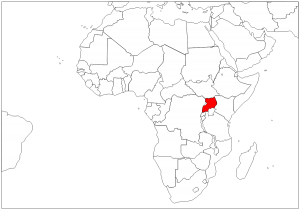 Uganda
Background:
Kikaada Primary School is a government funded school in the village of Kikaada, located in Kibaale district. It has an enrollment of 1,500 pupils, aged between 5 and 17 years old. Kyageefa spring is the only source of water for this school, the neighboring trading center, which has 400 households (about 1000 residents), and Kikaada market, which takes place every Saturday and Sunday. Kyageefa spring stopped providing water after heavy rains in March 2019 resulted in the displacement of stones and soil that blocked the spring. This forced children from Kikaada Primary School to walk over 3 kilometers to obtain water from a pond in the village of Kabode. To exacerbate the situation, the pond was being used by a distillery producing waragi (a type of alcohol made from sugar cane), as a dumping place for alcohol residue. Since March 2019, 60 cases of bilharzia and 56 of typhoid have been recorded at Kibaale Health Center, according to its report. Since this pond was shared with other residents of Kikaada, there were usually long queues that caused children to miss their classes. The pond was also used by animals, such as cattle from the neighborhood.
Before the project:
| | |
| --- | --- |
| | |
| Pond used for drinking water and for disposal by a distillery | The district engineer and officers inspecting the water source at the start of construction |
Project Overview:
The project began with an inception meeting between local people and the district water officer to discuss strategies for working together with the Rural Aid Foundation to reconstruct the spring. A water management committee was established to work with the district water engineer in constructing the spring and to be trained in maintaining the spring after the end of the JWF's funding period. After reconstruction of the spring, it was fenced in to prevent animals from damaging it. The water management committee also planted a local variety of grass (kotomili) around the spring to keep water snails away. During the construction process, a water sample was collected and taken to the district water and environment office to be tested and a quality report was produced to certify that the water was safe for drinking.
A water boiling and treatment demonstration was conducted for children of Kikaada Primary School to ensure that they boil the water before drinking it. A team from the water management committee appeared on a radio talk show to speak about the reconstructed water source and the roles and responsibilities of the water management committee.
During the project:
| | |
| --- | --- |
| | |
| RAFO staff with water management committee members after the inception meeting | Members of the water management committee and the district engineer at work |
Main activities:
・Project inception meeting between stakeholders
・Establishment and training of a water management committee
・Reconstruction of Kyageefa spring
・On-site water treatment and boiling demonstration
・Radio talk show to raise awareness among the community
After the project:
| | |
| --- | --- |
| | |
| Children of Kikaada Primary School attending a water boiling and treatment demonstration at the spring | People fetching water from the new spring |
Voices from the beneficiaries: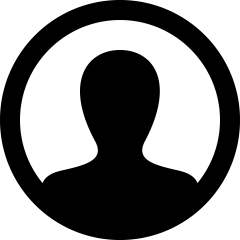 Mr. Baguma Augustine (Chairperson of LC Kikaada village, 39 years old)
The Rural Aid Foundation has really helped us. Our people had been getting water from Kibyaama, almost 7 kilometers from here. Children had been drinking dirty water containing alcohol residue. The pond had also become a water source for cows. We held a meeting to talk to the owners of the cows, especially when many children started getting sick. I will now let people know that we have been helped to recover our water source and we should protect it. Thank you, Rural Aid Foundation.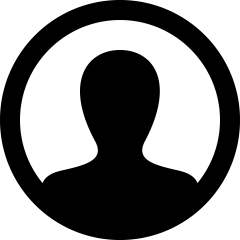 Ms. Tibiita Annet(Water management committee member and Housewife, 21 years old)
I had been getting water from Hakayembe. I would walk and get tired because it is so far. Sometimes I would just fetch dirty water and use it to cook and wash but the clothes would look very bad. When I was told to come and support this exercise, I was very happy. I am now a member of the committee and I will report anyone who brings their cows here again.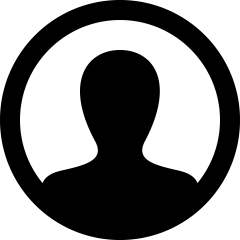 Ms. Nabusaayi Mary (43 years old)
Our children had been falling sick all the time. We held a meeting with parents in May of last year and asked them to pack water for their children, but many of the parents said they didn't have bottles. Even when we asked the children to stop drinking the water, they would still come here at lunch time when it was very hot. Many were missing school because they were sick. I think many were falling sick during the rainy season and every time we took them to Kikaada Health Center, the nurses would tell us that their stomach pains were from typhoid and bilharzia. Thank you so much for thinking about our children. With the fence here, I am sure the cows will be kept away and people who have been making alcohol here will stop.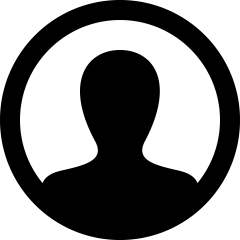 Mr. Birungi Stephen (Representative of the district education officer, Kibaale, 43 years old)
We are so happy with this great support for our school (Kikaada primary school) by the Rural Aid Foundation. A few months ago at the district head teacher's quarterly meeting, Ms. Nabusaayi told me about the scarcity of water at her school and that the rate of absenteeism had increased because many pupils were falling sick due to the dirty water they were drinking. I asked her to call a meeting with parents to discuss whether they would contribute money to work on the well. However she later told me that parents did not even have money to buy books, pens, or pencils for their children and could not contribute any money for the well. Of course I took this issue to the district water office. But because Kikaada Primary School is not on the town council, I was told that the well was the responsibility of the LC and the community. Ms. Irene (RAFO) came to my office in September and told me that the Rural Aid Foundation had received a small grant from the Japan Water Forum to work on the well and she asked me to introduce her to the district water office. Thank you very much for the great work.
(Reported by Shigenori Asai, Director and Miyo Tabata, Assistant manager)