Outline of the Follow-up observations
Our priority is placed on responding to the issues and needs of the field in an efficient and effective way.
Since 2015, we have been carrying out follow-up observations one year after the completion of projects in order to understand changing issues and needs.
In FY 2019, the fifth year since we started our follow-up observations, we asked five grass-roots organizations in the Lao PDR, Malawi, Sierra Leone, and Uganda (2 projects) that had been granted the JWF Fund 2018 to conduct follow-up observations. We received consent from the organizations in all the locations except the Lao PDR. With this cooperation, we have been able to conduct our one-year follow-up observations.
This page describes the project Construction and Protection of Kiwanyi Community Spring and Massive Community Sensitization on Water and Sanitation in Uganda.
Construction and Protection of Kiwanyi Community Spring and Massive Community Sensitization on Water and Sanitation in Uganda
Outlines of the project supported by the JWF Fund 2018
・Organization: Kiwanyi Health Centre-Group (KHC) (#029)
・Countries/Area: Uganda/Iganga District
・Project period: October 2018 to February 2019
・Number of beneficiaries: 3,400 (1,200 women, 500 men, 1,700 children)
・Cost: $1,400 ($790: JWF funds, $23: beneficiaries, and $380: KHC)
Background:
The people in Kiwanyi Village fetch water from the spring located outside of the village and use it for drinking and other domestic purposes. However, the water resource is unsafe because it is not protected and easy to be contaminated.
When the project team visited the village in April 2018, some sanitation facilities such as latrines, bath shelters and refuse pit were there and used by the village people, excepting hand washing devices in the community.
The Kiwanyi Health Centre's data shows that one in 6 people experiences diarrhea or skin infection daily, and that one in 26 people also has eye infection in the target village.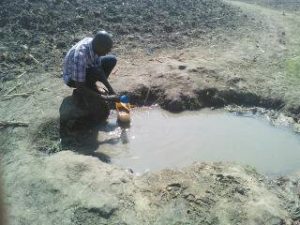 Pond used by residents as a water source
Main activities:
・Construction and conservation of one water spring
・Awareness and educational activities on water and sanitation
・Trainings on water-borne disease prevention and good sanitation practices at home and school
・Establishment of a water users committee comprising of 8 members
・Water quality test
Construction of spring water protection facilities
Activities to raise awareness of water
and sanitation among local residents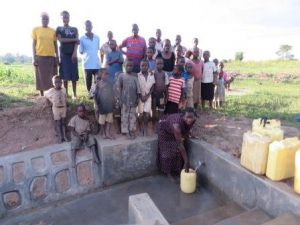 Completed spring water protection equipment and residents
Follow-up observation in 2020
The results of the survey, conducted by Mrs. Nakamatte Florence of the KHC, are as follows:

Current situation of the spring water protection facilities
– The spring well is functioning with no damage so far and is being protected from contamination as planned.
– The spring well provides users with enough safe drinking water throughout the year.
Operation and maintenance system
– The spring well is managed by a water users' committee composed of 8 members (3 women, 2 community leaders from the villages of Busaala and Kiwanyi, 2 religious leaders and one technical expert).
– They regulate use of the water source through strict by-laws: nobody is allowed to collect water at night or in the late evening and no children below 10 years old are allowed to fetch water without the supervision of an elder person.
– Under monitoring and supervision of the committee, users take care of the spring well on a daily basis.
– The committee provides financial and human resources through collaboration with various stakeholders, especially the district health department, Kiwanyi Health Centre group and other collaborators.
Changes of the beneficiaries
– Hygiene behavior, such as hand washing and boiling drinking water have improved.
– Before the project, some residents lacked or had substandard sanitation facilities such as latrines, bath shelters, etc. After the project's completion, some have built or rebuilt such facilities.
– Water-borne diseases have been reduced from 90 cases to 18 cases according to Kiwanyi Health Centre data.
– By improving access to safe water, community togetherness has improved.
Changes after the project
– The KHC has received 6 applications from neighboring villages to implement similar projects. Due to limited funds, the KHC could afford to respond to only two of them.
Voices from the beneficiaries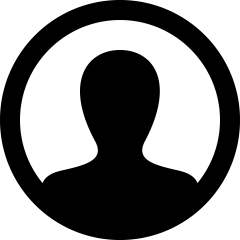 Mr. Kadunga Jamal, 54 years old, a user of the spring well:
Every day I use water from the spring. It's the best and safest water I have used in this village since I was born.
We clean the spring well every Sunday.
I and my children have stopped falling sick with diarrhea every day and we no longer walk long distances for water.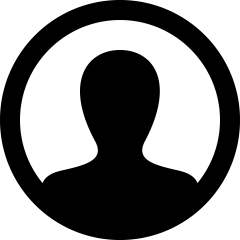 Mrs. Nalukwango Afua, 46 years old, a leader of water users' committee:
We work as a team and everyone plays his or her specific role.
We provide financial and human resources to operate and maintain the spring well through collaboration with the KHC, Iganga district, and local contributions.
We receive a lot of feedback, mostly from neighboring communities. They ask us for help and connections since they know our water is safe and available in abundance.
After learning good sanitation practices during the project, I put them into practices regarding mandatory latrines, hand washing facilities and garbage pits for homes, boiling water before drinking, maintaining good personal hygiene and washing of raw foods with clean water.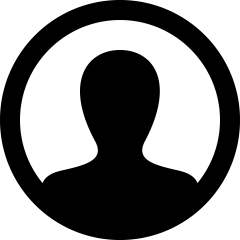 Mr. Tinga David, 58 years old, a community leader:
We have improved our hygiene behavior, changing from the traditional practice of open defecation, to using latrines, and from poor hand washing habits to mandatory hand washing. We no longer fall sick frequently.
People in the community are living better and are more healthy as safe water is available nearer to them. In addition, as an economic benefit, the small amount of money saved on medical care is now diverted to education and food.
Photo of the follow-up observation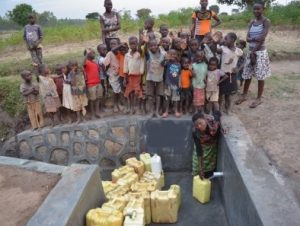 The constructed spring well in 2018
with community people
(Reported by Shigenori Asai, Director)